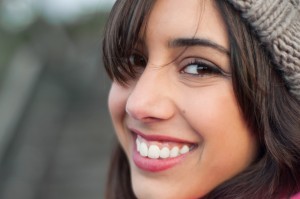 Fall is just around that corner, and you know what that means: fall hairstyles and colors! The trends this fall look to be simplistic, yet elegant and beautiful.
If you've been thinking about going for a bob-type look, you're in luck! The low-fuss lob, the longer version of the bob, was a big trend over the summer and it's not going anywhere anytime soon! It's a very versatile style as well as extremely flattering.
It's no secret that many women go for the darker shades as the weather starts to cool. You're going to look stunning with a rich brunette color, possibly infused with deep gold and red tones; they add more character!
To be fair though, not every woman is a brunette type of girl. Platinum blonde is going to be sensational this season. More blondes are going lighter than ever, especially as we move into the cooler months. Just be sure that you're choosing the right shade for your skin tone!
If you're really tired of your current style, why not chop it all off into a cropped cut! Short hair is definitely in this fall! It's easy to manage, style, and wear.
Waves. Mega waves are always in! Pair them with a soft side part, and you've got yourself not only a daytime look, but a nighttime look as well. Waves are incredibly versatile!
A center part is a bold move. But that's exactly the type of look some women go for. Bold. The center part has been very common on the runways this season. Unsure if that will go with your face? Talk to your stylist. She/he knows your hair and can help you decide if this is a good look for you!
Last, but certainly not least, side-swept bangs. We LOVE side-swept bangs! All women can embrace this versatile look! If you don't believe us, look at how natural they look on Reese Witherspoon!
If one or more of these styles is jumping out at you, give Avalanche Salon and Spa a call today at 610-489-2049!