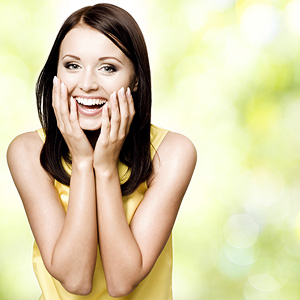 Deep side part:
The deep side part has stolen the hearts of all designers and is hands down the most favorite hairstyle trend of this fall.
With any hair length a part deeply to the side for uneven weight gives you one of the cooler hair styles this fall.
Wear it loose for an effortless glamour, which gives you an innocent yet slightly naughty look, or wear it slicked down for a more refined, elegant take.
Low profile ponytails:
Ponytails are no longer just the domain of schoolgirl hairstyles. The view of ponytails has taken a sleek turn for they can be worn high, low, or off to the side in a decidedly more grown-up manner.
With ponytails, take advantage of the moving tail and hold it in place with a contrasting colored bobby pin, allowing you to wear even more jewelry.
They can even be worn extra low and slightly messy for an outdoorsy, country feel. Ponytails will lift you to a new level of class.
Converted colors:
For those who love color this fall is the season of brunette, bronde, and burnt auburn.
The classic yet striking blackish brunette is coming back this fall. No matter how many colors are out there you will always prefer a single process.
Bronde is the most talked about color of the fall for it's a low maintenance soft blend of blond and brunette. And for shoulder and longer hair lengths layers are back with the focus in the front then spread to the sides and the back for movement.
Burnt auburn is always great choice for fall. If you want a dramatic approach to turn heads the darker, moody, coppery, burnt auburn is the way to go for popping on everyone's radar.
If you have any questions, or would like to make your next hair appointment, call Avalanche today at 610-489-2049.